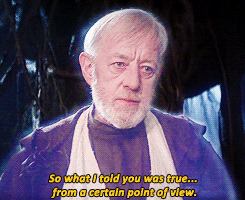 The Gospel of John is the fourth and most unique of the four Canonical Gospels.  John the Apostle wrote this Gospel later than Matthew, Mark, and Luke and writes to a much wider audience as well.
John records the life of Jesus in an effort to prove Jesus' identity as the divine Son of God who is one with the Father.  His writing is highly symbolic, a literary masterpiece.  One could read John on the surface and gain considerable knowledge and wisdom, or start to dig deep and find truths and wisdom that come alive in the text.  I have heard it likened to a swimming pool: you can splash around in the shallow end or dive into the deep end; in either case you will still get wet!
Because of the way John writes, this Gospel is not considered a "Synoptic" Gospel.  John records things in a way that brings out the truth that is being proclaimed here.  Some have argued that, because of John's lack coherence with the other Gospels, it calls into question the truth of Jesus.  Yet it is important for us to know that "facts" and "truth" are not necessarily always the same thing.  While facts are always true (think: timelines, dates, weights, etc.), truths are boundless and timeless (think: parables, stories, proverbs, etc.).  The Gospel of John contains some of the deepest truths about Christ, even if its timeline is not the same as the other Gospels.
Things to look out for:
John's Outline:
Prologue – 1:1-1:18
Book of Signs – 1:19-12:50

Sometimes considered the general revelation of Jesus.  Contains 7 miracles of Jesus during His public ministry.

Book of Glory – 13:1-20:31

Sometimes considered the special revelation of Jesus.  His public ministry finished, Jesus shares with His disciples and then goes to the cross.

Epilogue – 21:1-21:25